Custom Homes in Oakville:
Are you planning to build a custom home in Oakville? Do you want your custom home built on time and on budget? These are just a few of the factors that are essential when you are deciding on whether or not you should buy your next home or build one. Unlike a spec home or resale home that makes you adapt to someone else's space, a custom home is your space to design.
You decide the layouts of the rooms, the style of the finishings, and the quality of the building materials. But while you consider these benefits, it's important to know how to avoid common pitfalls that can happen when designing or building a custom home.
At BRIKS Design-Build Group, we make it our mission to provide our clients with the expertise and connections necessary to bring their home design plans into visual masterpieces. BRIKS Design-Build Group provides quality residences with innovative designs completed on budget and on time.
In this blog, we take a look at a few key things to watch out for when you build homes in Oakville. Read on! 
Click this link to check out our BRIKS Design-Build Groups Brochure! 
Don't buy your lot until you understand the site prep and service costs 
This is a major reason why working with a home builder that builds homes in Oakville is beneficial. Most people have their lot picked out long before they build their custom home. Privacy, waterfront views, proximity to amenities, these are all common features you look for when choosing a site. But what you might forget is how much it will cost to prepare and connect services to it. And that's where budget inflation begins. 
Site preparation costs that you need to consider include environmental remediation and municipal zoning. Do you have a contingency fund for removing Asbestos in an existing structure? What about an underground oil tank? Are there any trees, water or streamside covenants that you will be subject to?
All of these factors influence the cost of preparing and servicing your site. Connecting municipal services like water, sewer, electricity, and gas to a new home site can also be expensive. It is always recommended that you let your contract from BRIKS Design-Build Group handle these preparations, and inform you of the best route to take.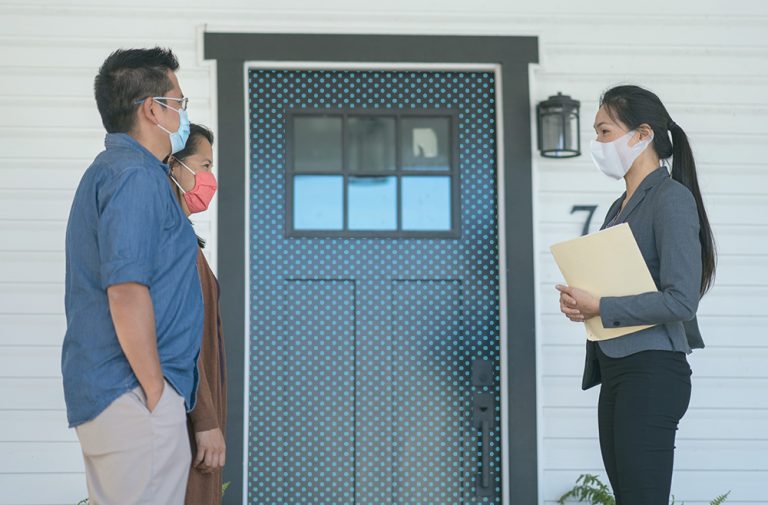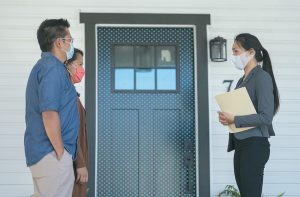 Don't impose your home design to a site, but instead adapt the design to the site
At BRIKS Design-Build Group, we run into clients that do this from time to time. It is always beneficial in the short term and the long term to make sure you are staying flexible with your home design plans.
Building homes in Oakville takes rigorous planning and designing, so making sure that you are staying flexible with your design plans in case you run into some snags is always encouraged. 
Just like people, building sites have distinct characters. And those features that first attracted you could also be the ones that cause you the most grief down the road. For example, that gorgeous waterfront view you lusted for could come at the sacrifice of your home's solar efficiency.
Or your dream site could be in one of those close-knit neighbourhoods where every new home design has to be blessed by the local community association. Or you could be in a municipality that has limits on the size of home and outbuildings you can build.
All of these are good reasons for picking a site carefully. But if you've already bought a lot, you're much better off adapting your home design to the idiosyncrasies of the site instead of trying to force a predetermined design onto it. 
Don't start building homes in Oakville until you have a budget
How often have you thought you told your contractor one thing, only to get something totally different? The same thing happens in home design all of the time.
Clients commission a designer to develop a set of plans, and get something unexpected. More often than not, when you trace the problem backwards, it comes down to designing without knowing the budget boundaries.
Home design impacts everything about your project, from the exterior landscape to the interior finishings. Figuring out a realistic budget threshold in advance of design is the best way you can prevent disconnects from happening between you and your designer, and keep costs from escalating out of control during construction.
Don't choose a contractor or designer that doesn't mesh with your style 
This can be a massive issue when you are building homes in Oakville. If you are wanting to build your dream home in Oakville and you have set aside thousands of dollars over many years to do so, then it stands to reason that you will want a home designer and builder that works well with your vision.
We take great pride in this at BRIKS Design-Build Group because we always strive to work well with our clients and provide them with a pleasurable home building experience. 
You wouldn't hire Picasso to do a landscape painting, so why on earth would you expect an architect known for building modern homes in Oakville to build an arts and crafts style? You're more likely to end up with a hybrid design rather than what you really wanted.
This happens all the time. Why? Because home designers and contractors fall back on their strengths, especially when faced with time or budget pressures. Don't fall into this trap!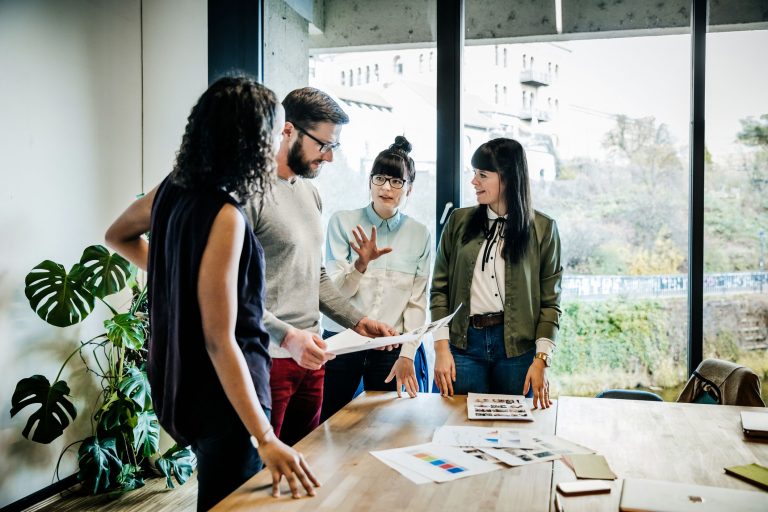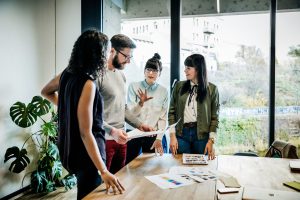 Why choose BRIKS Design-Build Group for building homes in Oakville? 
BRIKS Design-Build Group is a leading Oakville based Boutique Design-Build and Construction Management firm offering unparalleled General Contracting services to our Clients for all types of Residential and Commercial projects.
BRIKS Design-Build Group is a full-service Design-Build Firm, specializing in Architectural Design & Permits, New Build Construction, Custom Luxury Homes, Major Renovations & Additions, Remodeling and Interior Design. Our Commercial division caters to clients in the Hospitality, Retail Boutiques, Automotive, Healthcare, Institutional, and Office market segments.
There are right ways to go about building a custom home, and wrong ways. Who you choose to work with is as important as how well you plan. Follow the advice provided above by BRIKS Design-Build Group and you can avoid the most common traps that people find themselves in, and save a lot of time, money and stress as a result.
We encourage you to continue browsing through our website for more information about our construction services at BRIKS Design-Build Group. 
Click here to find our contact information or click here to book a design consultation!