Do not only practice your art but force your way into its secrets for it and knowledge can raise men to the divine. ~ Ludwig van Beethoven
No two Clients have the same requirements for their custom home. Some have a detailed picture in mind while others have only a general idea of what they want. We have the experience and flexibility to work with you whatever level of knowledge you bring to make sure that your comfort level remains high throughout the building process. While every Custom residence is a unique collaboration, we have found that there are six basic steps common to the process.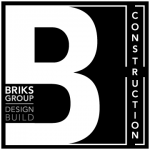 The first step is conducting a survey and analysis of the land for your custom home site. Among other elements, we look at the physical characteristics of the site (elevation, incline, exposure, etc.), zoning by-laws and rights of way that will guide the type, size and design of custom home and landscaping that will work best on your particular site. We can also help you find a site that meets your particular needs.
Every child is an artist. The problem is how to remain an artist once he grows up.
~ Pablo Picasso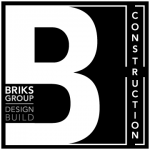 Some people already have plans drawn up. Others are starting from scratch and may want to use our designer. Either way, we work with you to ensure that the design results in exactly the custom residence you want.This is a creative exercise, with preliminary and revised drawings guiding the development of a cost estimate to meet you budget. Once these drawings are approved, we create and submit a full set of scale blueprint drawings for permit requests. Working with some of the most sought after and respected architects in the G.T.A. we assure you that you truly get a custom residence design.
Vision is the art of seeing what is invisible to others
~ Jonathon Swift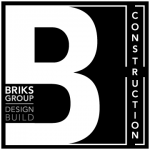 With a signed contract in place that still allows for changes as your custom home takes shape, BRIKS looks after getting the required permits, contracts and documentation needed to begin construction on your custom home right away.
Nothing is impossible, the word itself says, I'm possible!
~ Audrey Hepburn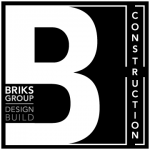 You may already have your own interior designer. Or you may want to use ours. Either way, BRIKS will work with you to make sure that the style, color and finish options meet your objectives in creating the look and feel of your custom home interior, from paint colours to custom kitchens and millwork. We do it all!
You can't use up creativity. The more you use, the more you have. ~ Maya Angelou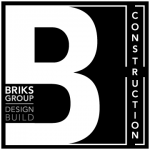 Seeing your custom home take shape can be a very satisfying experience. We schedule walk-throughs during the construction period so you can see framing, room layout, electrical plan, structural wiring, and plumbing layout, kitchen cabinetry, moulding, lighting fixtures, etc. These progress tours let you see the quality of your custom home from the ground up and spot opportunities for tweaks as construction moves ahead. On the final walk through we'll show you how all the systems work, and go over the warranty and maintenance program. And then it's time for you to take possession and move in.
In pure architecture, the smallest detail should have a meaning or serve a purpose
~ Augustus W. N. Coe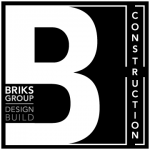 Nobody's perfect. Inevitably there are some things that need adjusting or touching up that come to light only after you move in. Part of building a custom residence is looking after it. We commit to making everything right, not only because we take pride in our work, but also because it's the right thing to do. Guardian at your service
The only way of finding the limits of the possible is by going beyond them into the impossible.
~ Arthur C. Clarke