Constructing, or remodelling, a house is the best thing you'll ever do. It's also the most complicated, expensive, and time-consuming task that you'll ever undertake. However, if you work with a professional and experienced construction company like BRIKS Design-Build Group, you can have your dream home become a reality in no time! If you are lucky enough to be in a position where you can build a dream home in Oakville, then BRIKS Design-Build Group wants to work with you. We have a team of designers and contractors that you can utilize to bring your home designs to life. If you are looking for how you can build your dream home with custom home builders in Oakville, Ontario, then you have come to the right place. In this blog, we share some information about how you can achieve building your dream home with custom home builders in Oakville!
Click here to browse through our brochure at BRIKS Design-Build Group.
Set a realistic budget for your dream home build
The primary source of conflict and melodrama in the building process is budget. Set your number, and then listen. If you have a reputable builder or contractor, trust them to tell you what things cost. And don't get stuck on the cost-per-square-foot metric. If you are building or remodeling, know what you can afford to spend. Start there, and have your builder and architect walk you through your options and explain how real-time costs are established. The BRIKS Design-Build Group team has a mission to provide the client with the best possible experience. This includes coaching and sharing knowledge about the set budget and how it can be utilized, and where money should be allocated as priority, etc.
Select the best building team possible!
This is a very crucial part of the dream home process and we understand that at BRIKS Design-Build Group. Selecting the best home builders in Oakville, Ontario will go a long way with the quality of the finished product – your dream home! In a perfect world, you would have your architect, builder, designer, landscape architect, and lawyer onboard and in place, before you've even selected the site of your new home. Why do you need the whole team there from the beginning? Each individual will be looking out for your needs from a different vantage point. This is crucial as you choose the property upon which you're building. Your team will take things like sun orientation, zoning, setbacks, area-coverage restrictions, and height restrictions into consideration while you're going on and on about how "pretty" the views are. Once you decide on a lot, your team can come together to create detailed plans.
Set a realistic plan of what you need in your dream home
In an age of HGTV and Pinterest, a list of wants versus needs can become very confusing. Those all-steel windows that "everyone" has could cost you $100,000. You might go with aluminum-clad or wood windows to save. The concrete floors that you think are so cool? Perhaps you'll opt for something a little more user-friendly like porcelain tiles. Your old furniture could be an issue. Your team at BRIKS Design-Build Group will work with you to devise a personalized plan that incorporates all of your lifestyle needs ranging from that fridge in the garage to closet space. Custom home builders in Oakville, Ontario, should be flexible and provide planning assistance during the design phase.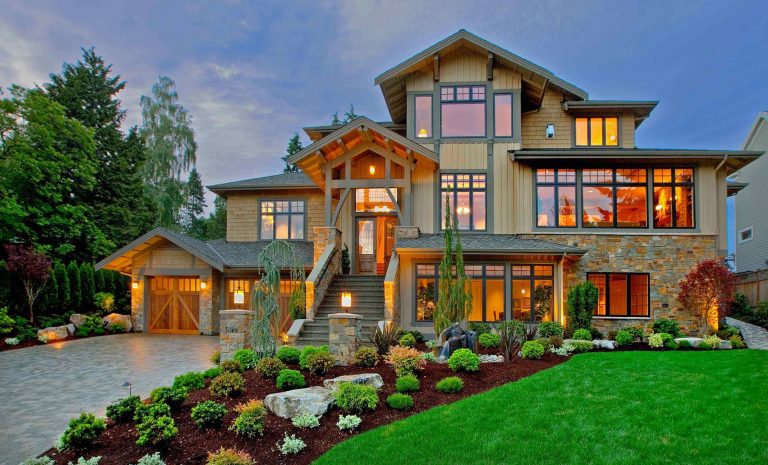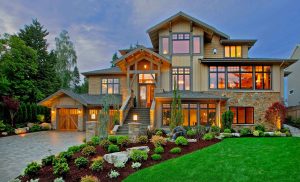 Circle back to your budget once again
Have we mentioned how important it is to get real about your budget? Because sometimes, even the most business-savvy people lose their minds when it comes to building their dream homes. Don't play games with your custom home builders in Oakville, Ontario. The idea that saying, "our budget is X," while meanwhile squirreling away Y is not smart. A smaller stated budget will not get you more for the buck. If you have a good builder, they will be completely transparent. Builders and architects design to a number; let your team know what your numbers are so they can design to it. BRIKS Design-Build Group has been in business for quite a while, we have seen everything! We can work with you and your budget to ensure that your hard-earned money is being allocated to the highest priority parts of your dream home build. If there is something that needs to be adjusted or accounted for in your budget, we will absolutely let you know.
The timeline will change
Your house is not going to be built in three days. Your backyard will not be done in an afternoon. People have preconceived ideas about how simple and easy everything will flow. They think, 'Oh, it's not difficult.' But it's always a process. Even the best custom home builders in Oakville, Ontario will run into timeline snags here and there – it is just part of the process of dream home building. It is important that the client is aware of this and prepared for unforeseen circumstances to occur.
Communication is a two-way street
You have selected custom home builders in Oakville, Ontario who are knowledgeable and great listeners. It is up to you to stay engaged and in the loop. Establish communication patterns. Attend team meetings on a regular, predetermined basis. Ask questions. Utilize technology, many builders have special websites or apps that outline the plan and keep track of progress. Text and e-mail your builder as necessary; it's great for quick decisions and creates a record of your interaction.
Why choose BRIKS Design-Build Group as your custom home builders in Oakville, Ontario?
BRIKS Design-Build Group is a leading Oakville based Boutique Design-Build and Construction Management firm offering unparalleled General Contracting services to our Clients for all types of Residential and Commercial projects. BRIKS Design-Build Group is a full-service Design-Build Firm, specializing in Architectural Design & Permits, New Build Construction, Custom Luxury Homes, Major Renovations & Additions, Remodeling, and Interior Design. Our Commercial division caters to clients in the Hospitality, Retail Boutiques, Automotive, Healthcare, Institutional, and Office market segments.
We encourage you to continue browsing through our website for more information about our construction services at BRIKS Design-Build Group.
Click here to find our contact information or click here to book a design consultation!